As a biologist, Eric Allan is searching for answers to the big questions of biodiversity. How does biodiversity arise, and how is it changing in the face of global and climate change?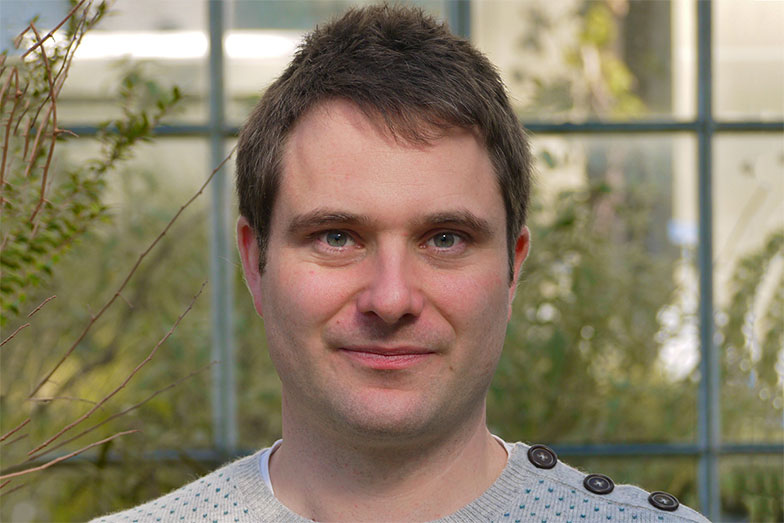 In the Community Ecology group, team building doesn't mean bowling or karaoke. Eric Allan prefers to take the group members foraging for mushrooms in the Bremgarten forest, on the edge of the city. At other times, the ten or so young researchers enjoy potluck dinners and because the group is very international this leads to exciting food and, appropriately for a group working on biodiversity, to high culinary diversity.
A Scotsman himself, Eric Allan is married to a Greek woman. He grew up in southern Scotland amidst meadows and fields, took an early interest in plants and studied biology at Oxford University. For his PhD at Imperial College in London, he investigated the impact of herbivores on grassland biodiversity. Since then, his research has focused on two main questions: Why is there so much biodiversity? And how does biodiversity influence the functions and services of ecosystems?
Eric came to Bern, via Germany, in 2011. During his postdoctoral studies at the German University of Jena, he had worked on the "Jena Experiment" – one of Europe's longest-running biodiversity experiments. It was there that he met Markus Fischer, the renowned Bernese plant ecologist, who later offered him a postdoctoral position at the Institute of Plant Sciences. Eric's task was to conduct synthesis of data from another large-scale project: the Biodiversity Exploratories. The Exploratories comprise a network of 300 plots, distributed along gradients of grassland use and forest management intensity, in three regions of Germany and have generated uniquely comprehensive biodiversity and ecosystem function datasets.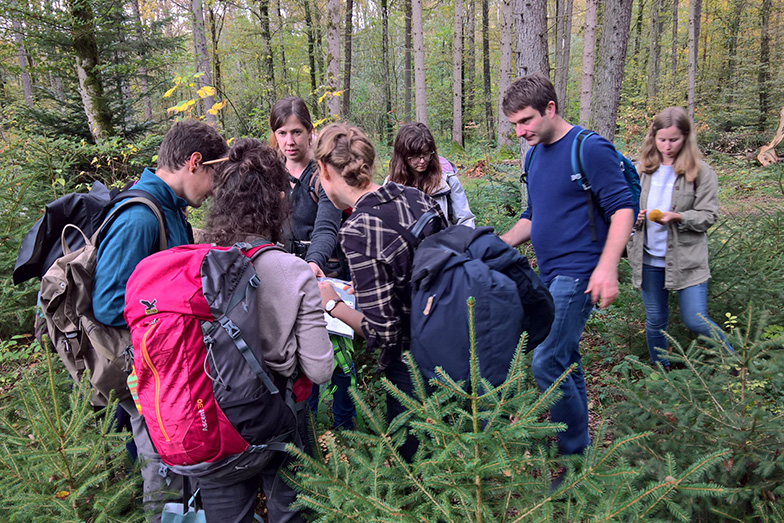 Interdisciplinary orientation makes OCCR attractive
In 2014 Eric Allan became an Assistant Professor in Bern, and in 2018 he was tenured by the University and became an Associate Professor of Community Ecology.
"Switzerland is a great place to do research," he explains, "its many resources and good universities attract excellent scientists from all over the world." Regarding the OCCR, of which he is a new member, with his research group, he says: "I find its interdisciplinary orientation very attractive. It is inspiring to be part of a centre where researchers from such different disciplines work together on the same problem: climate change and its consequences."
In his own research on global change, the biodiversity specialist has focused primarily on land use. In the future, however, he would also like his experiments to explore the effects of climate change on biodiversity and ecosystem functioning.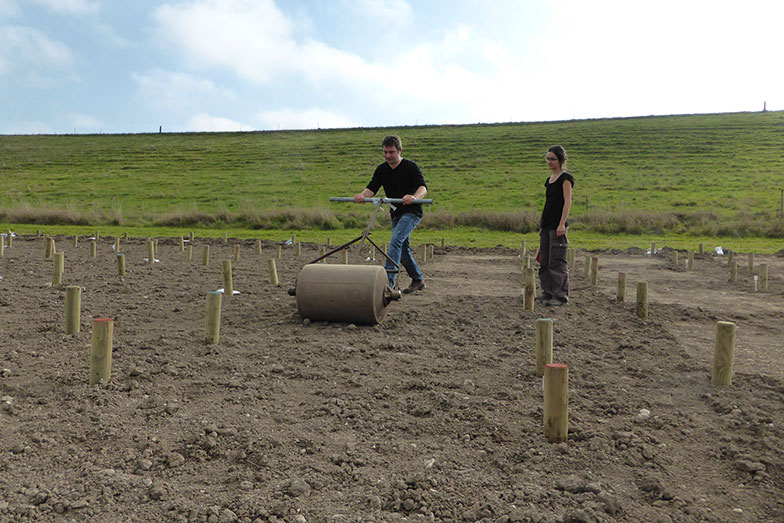 A large new field experiment near Bern
Eric Allan and his team use a mixture of approaches in their work, including analysis of large data sets, modelling and field and greenhouse experiments. Since 2015 the group has been running a large field experiment in Münchenbuchsee near Bern, the PaNDiv (Pathogens, Nitrogen and Diversity) experiment. On 336 plots each measuring 2 x 2 metres, the researchers investigate the mechanisms by which nitrogen enrichment affects ecosystems. In nature, nitrogen inputs from the air (atmospheric deposition from pollution) and from fertilized fields have increased dramatically. Nitrogen addition changes soil chemistry and thus directly influences plant growth. "But more nitrogen can also affect the ecosystem indirectly," says Eric Allan, "for example, extra nitrogen can reduce plant diversity, shift plant functional composition by favouring fast-growing species at the expense of slow growing ones and stimulate natural enemies such as fungal pathogens. This is why we manipulate these factors in our experiment. We compare the direct effects of nitrogen with the indirect effects mediated by changes in plant diversity and functional composition and by foliar pathogens."
To understand the significance of these factors, the "Allan Lab" measures a range of ecosystem functions associated with productivity, biogeochemical cycles and litter decomposition. But it also monitors the diversity and richness of fungal and insect communities. The focus so far has been on understanding effects of nitrogen but the group is also interested in considering interactions with climate change. "We can measure water use efficiency in our experimental communities to see how well communities differing in diversity or functional composition cope with drought," says Eric Allan. "It would be exciting to see how the multiple effects of nitrogen interact with drivers like climate change," notes the community ecologist, who is keen to pursue joint projects with OCCR researchers from other disciplines.
(April 2020)