We will have to learn to live with the heat
Spaniard Ana Vicedo-Cabrera studied pharmacology, environmental toxicology and epidemiology. Today she leads the research group on Climate Change and Health, which the OCCR and the Institute for Social and Preventive Medicine at the University of Bern have jointly established.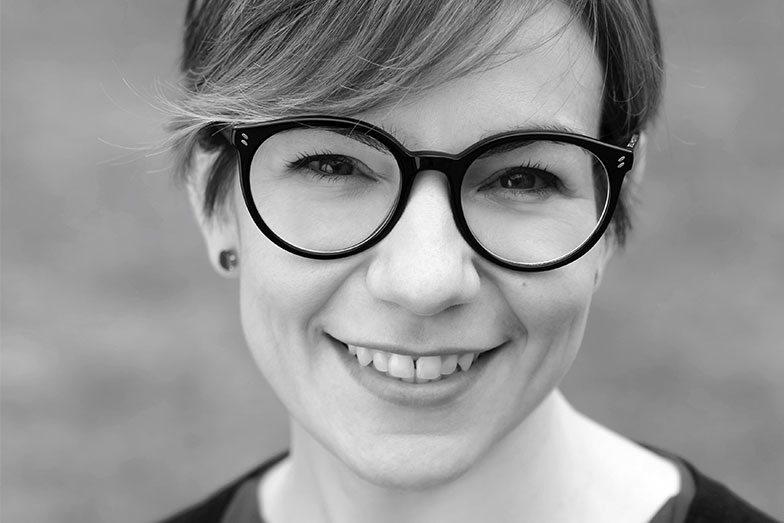 It is June 2017, and the city of Basel is wilting at temperatures of around 35 degrees. About to give birth to her first child, Ana Vicedo-Cabrera is suffering double. The unbearable heat is driving her crazy, and those who know her are amazed. "As a Spaniard you are used to the heat," she hears over and over again. But Ana Vicedo-Cabrera counters that heat in Spain is something completely different to heat in Switzerland. "In Spain the rooms are cooled down almost everywhere, so at least you can sleep at night. When it's 35 degrees, nobody can live without air conditioning!"
For Ana Vicedo-Cabrera, extreme temperatures are far more than a question of personal well-being. She has turned heat / climate change / health into her field of research. As part of her doctoral thesis at the University of Valencia, she investigated the relationship between ambient temperature and premature births. She then worked in various postdoctoral positions in Sweden and Switzerland on questions related to the effects of heat on human health. And at the London School of Hygiene and Tropical Medicine, where she was assistant professor until recently, she worked in a large international consortium on epidemiological studies of weather and health. One conclusion drawn from one of these studies was that megacities with high levels of air pollution and large wealth disparities are particularly affected by the effects. The probability of increased mortality due to heat is high in these places. In other words, the poor pay a higher price than the rich for hot weather.
Ana Vicedo-Cabrera's own research group, which she is currently setting up in Bern, aims to find out, among other things, whether the effects of heat waves in cities are also influenced by socio-economic differences in Switzerland.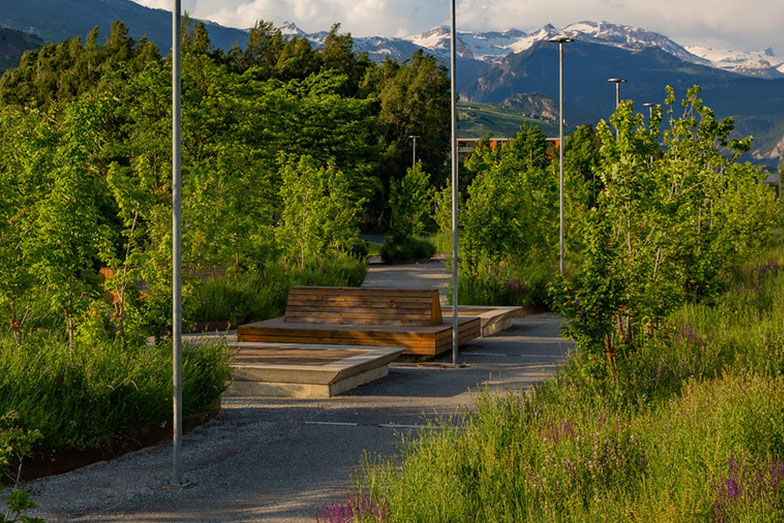 Stimulating interdisciplinary cooperation
The climate change specialist came to Bern not only for the promising career prospects as the head of a research group. She was particularly interested in the interdisciplinary orientation of the OCCR. "I see cooperation across disciplines and faculties as a big plus," she says, "in London I only had loose contact with climate researchers, but here it's quite different." The newly established research group on Climate Change and Health is not just about cooperation within the Oeschger Centre. The new research branch will be jointly supported by the OCCR and the Institute for Social and Preventive Medicine at the University of Bern. It is a premiere: The Oeschger Center has been bringing together researchers from four faculties for a long time, but the collaboration with the medical faculty is new.
From her new university office in Mittelstrasse, Ana Vicedo-Cabrera explains that the Swiss are still far too unaware of the concrete effects of climate change. "Climate change is not just about glaciers and snow - people in Switzerland should realize that the consequences of climate change are real and that they will suffer more frequently from heat waves." Various studies have shown that heat is already causing important health problems in Switzerland. "The consequences are comparable with those in southern countries such as Italy or Spain." However, it is not just the absolute temperature values that are decisive, but also how society handles the heat. Because heat waves are a new phenomenon in Switzerland, people do not yet know how to adapt.
Adjustments in personal behaviour and infrastructure
Yet personal changes in behaviour - measures such as drinking enough or avoiding strenuous activity - are not enough to adapt. In countries such as Switzerland, which are newly confronted with the consequences of heat, there is also a need for adapted infrastructure: from cooling water surfaces, shade-providing trees and drinking water fountains in cities, to temperate working and living spaces.
With her research group, Ana Vicedo-Cabrera wants to work on topics such as the health effects of urban heat islands. And using climate change scenarios, she also wants to help determine the heat consequences that can be expected for Switzerland in the future. Above all, however, she wants to develop adaptation strategies that can also be implemented at the local level.
The climate change researcher knows that adaptation is possible: "The human body adapts to the heat over time - but we do not know up to what temperatures this is possible. There are great uncertainties there." In Spain, Vicedo-Cabrera's home, people have apparently learned to live with the heat. Over the past 20 years the number of heat-related deaths has decreased. According to the new OCCR group leader, this suggests that people are able to adapt to rising average temperatures and extreme maximum values during such time periods. "But despite this decrease, heat still represents an important environmental stressor with substantial health burden attributed to it."
(October 2019)