Graduate investigated key climate issues
Louis Frey has been awarded the "2019 Oeschger Young Scientist's Prize" for his achievements. Ranked second in his class at the Graduate School of Climate Sciences, he did his master's in climate and earth system sciences.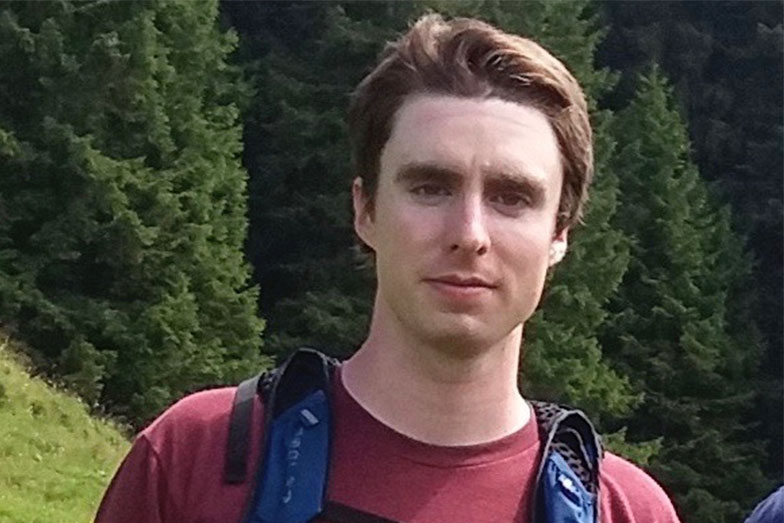 "That was a supermaster!" says the newly-minted climate scientist, looking back on his two years in Bern. Already during his bachelor's studies in geography at the University of Zurich, Louis Frey knew he wanted to specialize in climate issues. In the end, he chose the Graduate School of Climate Sciences in Bern "because of the huge selection of courses" and because he could start studying immediately. "At the ETH I would have had to make up practically another year."
Despite the wide range of courses on offer, Louis Frey only took those in his area of expertise — plus a lot of statistics. "I really recommend that. A solid foundation in statistics is the foundation for everything else." This was also the case for his master's thesis, for which he investigated to what extent the world's climate has been influenced by factors such as the sun, volcanoes and greenhouse gases over the past 2,000 years. This is undoubtedly a highly relevant question, but hasn't it already been clarified? "No, surprisingly enough, it has not. There have been studies that investigated this fundamental question," says Louis Frey, "but not for this period of time and not on the basis of climate reconstructions."
The Oeschger Young Scientist prizewinner doesn't know what his professional future will look like. But he is taking things slowly, and rightly so. He has already been offered a job with a meteorological research project at a university of applied sciences — something he found out about through the network of contacts he built up while earning his master's degree. And how tempting would a career in science be? "Let's wait and see. I've set myself the goal of seeing and concentrating on other things for two years. Only then will I consider doing a dissertation."
(February 2020)