A top educated climate activist
Conall Heusaff finished at the top of his class at the Graduate School of Climate Sciences, winning a 2020 Oeschger Young Scientist's Prize for his achievements. Now he provides expert analysis of electricity market issues in Ireland.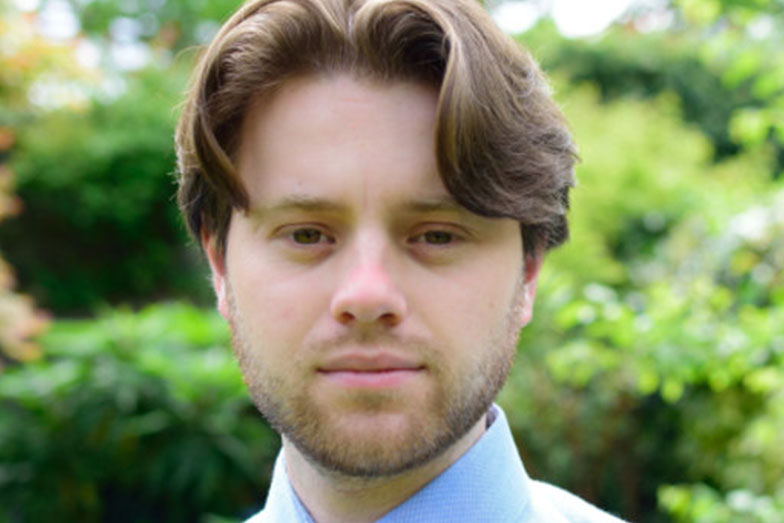 Conall Heusaff's interest in climate issues started at home. "My mother was always very active in the environmental movement," says the young Irishman, "she gave me an awareness of climate issues at an early age." So after earning his bachelor's degree in theoretical physics, it was soon clear to him that he wanted to continue his studies in a field with opportunities for concrete engagement. He decided to go for the climate master's in Bern - and has never regretted it.
"What appealed to me most of all," Conall Heusaff recalls, "were the interdisciplinary possibilities and the whole breadth of knowledge related to climate issues." On site in Bern, he was then amazed by "the great freedom" that master's students have when designing their own study programmes. "We were given the big picture view, exactly what I was looking for – my expectations of this degree were more than fulfilled."
Luck finding a job
No wonder the 27-year-old is full of praise for the Bern climate master's. He graduated at the top of his class with an unusually high grade point average – and his degree quickly brought him success on the job market back home in Dublin. "I found a job straight away in the field I did my master's thesis on: energy and policy analysis. There are very few jobs in that."
The newly minted climate scientist specializing in economics now works at the Commission for Regulation of Utilities, the authority responsible for regulating energy and water in Ireland. Among other things, he looks into the future of Irish electricity markets. In terms of content, this could hardly be closer to the questions Conall Heusaff dealt with in depth during his studies. For his thesis, he investigated which energy transition incentives could contribute to democratizing the structure of the Irish electricity markets. In other words: What does it take for consumers to start producing solar and wind energy themselves? "I'm particularly interested in how to increase participation in the energy system," Conall Heusaff explains, "that's one of the key questions in climate protection measures."
Today, Conall Heusaff is pleased to be able to incorporate findings from his own research into his daily work – a great satisfaction. The young Irishman hasn't ruled out the possibility of returning to research one day and writing a doctoral thesis. "But first I have to figure out what kinds of things I want to investigate." He still prefers solving pragmatic problems to the purely academic examination of climate issues.
(February 2021)