Eric Strobl has been appointed Professor of Climate and Environmental Economics at the University of Bern. For him, the fact that he'll be working with scientists in this role goes without saying.
Can an economist find a research subject in a picture book? He can if he's as open-minded as Eric Strobl. At the start of his scientific career, he got hold of a children's book about Africa that depicted the droughts responsible for so much human suffering. A lightbulb went off in the young researcher's head, and he thought to himself: That would be a topic!
Up until then, his colleagues had explained Africa's poverty and developmental standstill as follows: It had been a big mistake to wildly mix ethnic groups through colonial demarcation. That was why Africa, praised as the "continent of the future" in the 1950s, was facing ethnic conflict and economic decline. It was an overly one-sided explanation, as Eric Strobl came to realize: "It wasn't long before I figured out that the declining economic growth rates paralleled the decrease in precipitation."
Personal contact with climate victims
As freely as Eric Strobl speaks about his beginnings as a climate and environmental economist, he candidly recalls his unconventional career. The son of a nurse and an engineer, he grew up in Germany and the USA. There, he learned to appreciate – at least in retrospect – an educational system that is less focused on specialist knowledge than in Europe. During his undergraduate economics studies at Pennsylvania State University, half of his course requirements were in subjects like art and literature. "That's probably what sparked my interest in interdisciplinary research."
After a detour to Konstanz in Germany, where he took a stab at law studies, Strobl finally earned his master's degree in economics at Georgetown University in Washington, DC. From there he went on to Trinity College in Dublin to do his dissertation, the title of which was: "Essays on Labour Market Dynamics in Ireland". Strobl admits it was a topic he delved into mainly on account of the paid doctoral position. Then he set off for the Caribbean to lecture at the University of the West Indies in Trinidad and Tobago. That's where he first was confronted with the consequences of hurricanes, having met students whose families had lost their homes to the natural disasters. Hurricanes would later become one of his research areas.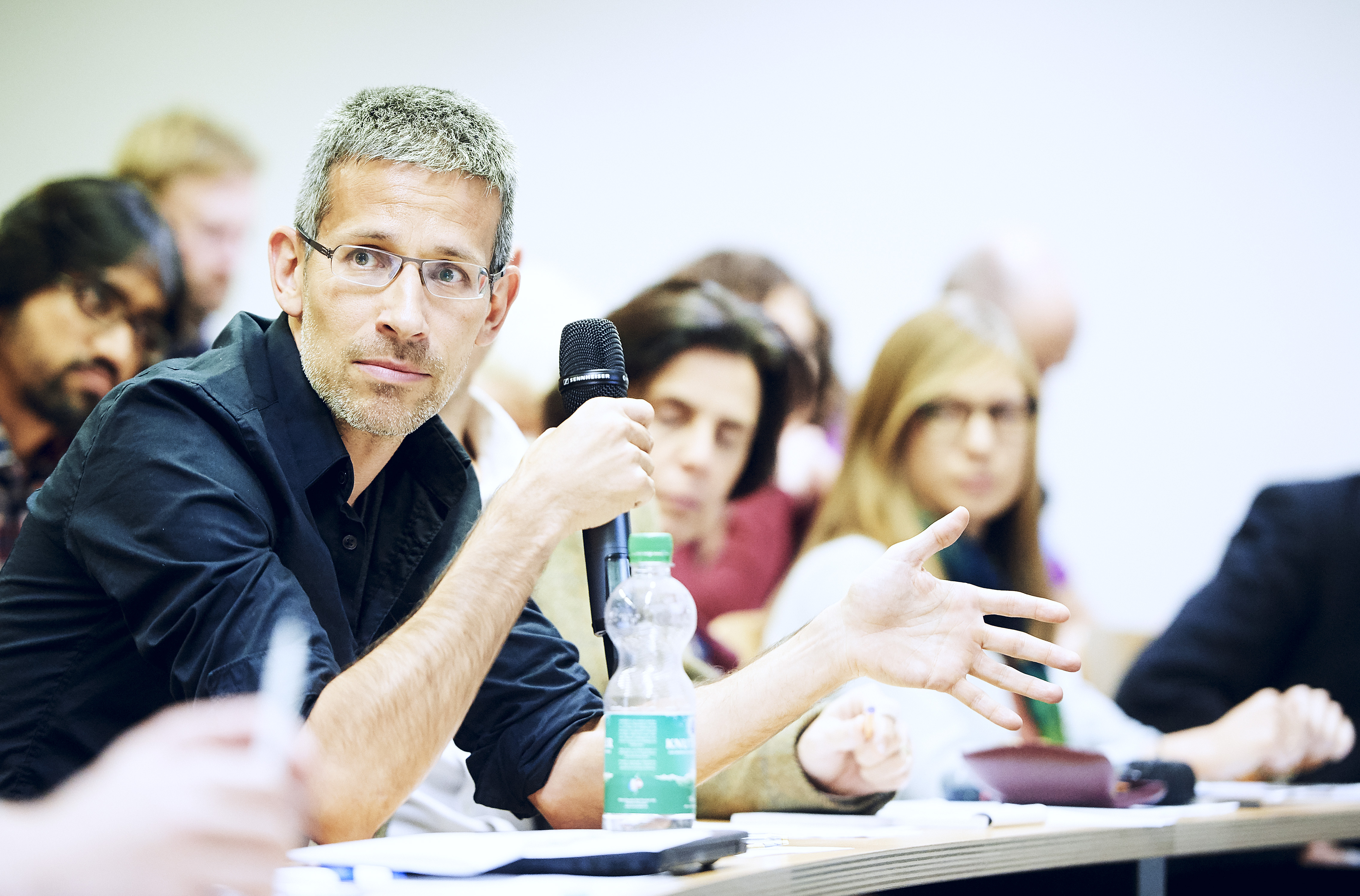 Eric Strobl has never considered a career in business. "What always interested me was the research. And I never saw that as real work. That came to me naturally – I always just wanted to keep exploring." But the Caribbean was the wrong place to do that. In 1999, the campus in Saint Augustine didn't even have internet access. So Strobl returned to Europe – with a Marie Curie scholarship in hand. For the first time in his academic career, he could decide exactly what he wanted to do at Université catholique de Louvain in Belgium. Inspired by his eureka moment with the picture book, he wrote the first publications on the economic consequences of climate change.
Bern is open to interdisciplinary cooperation
After serving as a lecturer and associate professor at various French universities, Strobl has landed at the University of Bern, where he took on the newly created endowed professorship for climate and environmental economics in October. It's a position that will involve close collaboration with the OCCR. What attracted Strobl to Bern was the "great openness" in terms of interdisciplinary collaboration: "Most interdisciplinary institutions don't work very well. At the Oeschger Centre, on the other hand, people don't just talk about interdisciplinarity; in my opinion, they are pursuing exactly the right visions."
For Strobl, an example of interdisciplinary work would be combining economic and scientific data in his modelling. It is costly, he says, and you can't avoid delving deeper into the unfamiliar subject matter – an effort that some of his colleagues avoid. "I often accuse economists of working with overly simplified climate data."
The newly hired Bern professor, on the other hand, sometimes goes the extra mile when collecting data. For example, he uses satellite night shots to estimate the economic power of a region, as the concentration of lights represents economic activity. This method is used in one of Strobl's current areas of research. He examines the regional impact of natural disasters, which can vary greatly within a country. Another focus of his work is transnational insurance against natural risks. He wants to answer questions like: What are the advantages of such systems? How do you calculate the premiums? And how can these systems be modelled?
Research with an impact
Eric Strobl is convinced that interdisciplinary research, as promoted by the Oeschger Centre, is the future. This is already the case in the United States, where insurance companies, for example, increasingly hire employees with backgrounds in economics, statistics and science.
For a long time, interdisciplinary research was not conducive to academic advancement. Are these times over? Not quite. "My broad range of interests has actually harmed me," says Eric Strobl. "At the École Polytechnique in France, where I was an assistant professor, I was told that I should pursue interdisciplinary work as a hobby, or it would hurt my career." The climate economist ignored the advice and moved on. "It's important to me to do things that interest me and have a level of urgency."
(December 2017)